Trainer-trainee relationship
First day of training camp
Postural study and pedaling analysis
Our philosophy
If you have never participated in a triathlon training camp, due to lack of experience or stamina, we can put your fears to rest.
Our coaching is effective for all levels and provides the attention needed to develop your performance.
The goal of the triathlon training camp is to offer a fun, friendly and flexible schedule to meet everyone's needs, whether you are new to triathlon or an experienced Ironman triathlete.
Trainer-trainee relationship
Tri-Academy's triathlon training camps are limited to 10 participants with a maximum trainer-athlete ratio of 1/4 to ensure a quality relationship between athletes and coaches.
Each course is different, depending on the singularity of the athletes. Evaluation, observation, adaptation are our assets to meet your needs and abilities.
Triathlon training camps are not exclusively focused on quantity: expect a lot of experience sharing, theoretical and practical recommendations and "triathletic" education!
First day of training camp
At the beginning of the training camp, Tri-Academy offers a complete analysis of the athlete's abilities. These evaluations, combined with an interview with the athlete, form the basis of the triathlon courses.
A brieffing is also held on the first day of the course to see with the athlete the objectives they can set.
Athletes' swimming technique is assessed from underwater video observations in a 50m Olympic swimming pool (swimfitting).
Finally, the athlete's Power Profile is assessed on our power sensor bikes which, combined with heart rate data, provides a solid basis for planning your training. During the triathlon training camp, photos and videos of the athletes in situation are collected and put at your disposal via Dropbox allowing you to have useful resources to continue your training.
Tri-Academy's goal is to help each of you optimize your performance during the triathlon training camps, but also to teach you to master the tools and training techniques that will allow you to become autonomous after your time at Tri-Academy.
The coaches will guide you throughout the triathlon training camps in order to implement small or large changes that will allow you to become more efficient for the rest of your season.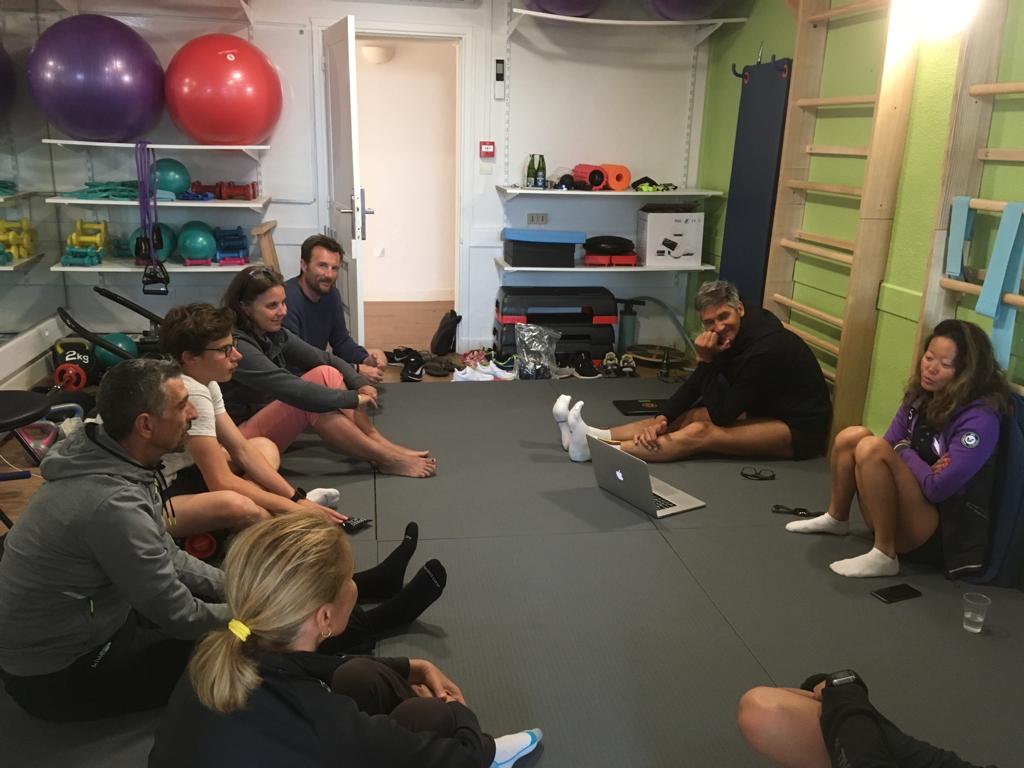 Round tables
Two themed evenings are organized in a conference space located within the Club Hôtel Vacanciel : these moments allow for discussion on the construction of an optimized plan whatever the objective.
Notions of preparation, recovery including various nutritional aspects are discussed.
Do you need to contact us before deciding?
Do it using the form
By phone at +336 07 36 40 03 (Christophe)
Showroom Ekoï : +336 27 40 29 57