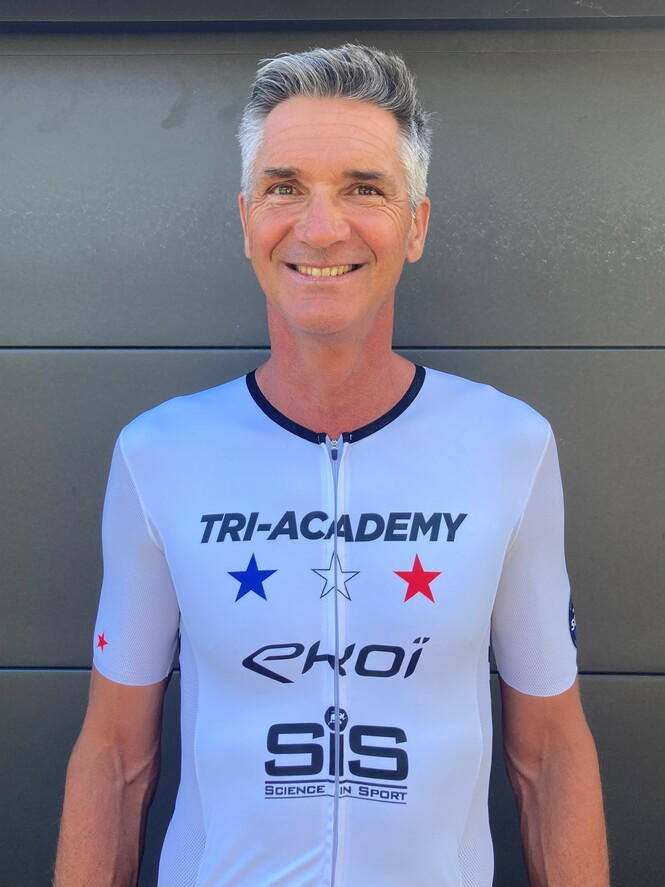 A MEETING
A high school student, until then immersed in the world of tatami mats, he sees an individual running between noon and two on the track and swimming like hell during the class hours of their Dumont D'Urville high school sports specialty. Christophe, that's who we're talking about, is going to pass on this passion that has driven him for almost 35 years now.
The attraction for this new fun and colorful activity increases as he discovers the immensity of the vectors of progression: the energetic one certainly, but also the psychological dimension and all these knowledge of accompaniment to the performance such as the nutritional aspect to quote only one.
All these small details, these 'marginal gains' sic, which make the quest for the perfect race, resulting from an optimal preparation, remain a singular collective adventure requiring continuity, rigor and perpetual adaptations.
All the dimensions that he likes, rigor, figures, measurements, feelings, are gathered in a single discipline
His Academic and Triathlon career
Armed with a scientific baccalaureate and a doctorate in Human Movement Sciences on the Influence of the time factor on the evaluation of aerobic and anaerobic metabolisms, he turned to long distance triathlon and its temporal problematic which constitute the logical continuation of the Triathlon adventure with its mythical event, the Ironman of Hawaii, in focus.
The top 20 at the Embrunman 2000 follows the  top 100 at Hawaii 2002  despite many minutes of penalties for a forgotten bib at T1. Nowadays, disqualification would sanction this oversight.
These unique experiences have convinced him that the quest for performance requires a clever mix of high and low, or even very low, intensity exercise, interspersed with judiciously positioned recovery phases.
During this period, his university research focus naturally shifted to the optimization of performance through scientific work centered on the issues of evaluation, description of performance factors in triathlon and control of pacing strategies.
His collaborations with the FFTRI
His work in collaboration with the INSEP, the FFTRI and the elite French and foreign triathletes during the 3 Olympics of Athens, Beijing and London have enriched his theoretical and practical knowledge; this same knowledge has been passed on to his STAPS students for over 20 years.
The years go by… The passion, the pleasure of preparing with friends for targeted objectives, of "competing" in age groups lead him to become interested in the concept of the "Master Athlete". Continuing to train assiduously to maintain a level of performance for as long as possible and seeking to reduce the alterations linked to advancing age are an innovative way of looking at aging.
Master athletes thus represent true models of successful aging. Thesis supervision and additional research on this issue will allow us to extend our knowledge of training and training planning to an even wider audience. Taking into account the inevitable evolution of our cardio-ventilatory, neuro-muscular and musculo-skeletal systems constitutes an additional challenge to ensure the continuity of this sport practice while preserving our health capital.
TRI-ACADEMY
With this expertise, this experience and with his friend and club partner Christophe Jouffret, a new adventure was born by creating TRI-ACADEMY. Communicating their passion around strong values such as Conviviality, Sharing, Expertise and Pleasure is the main objective of TRI-ACADEMY. An unparalleled training infrastructure, beautiful landscapes and high-tech equipment will make the TRI-ACADEMY experience unforgettable for the triathletes.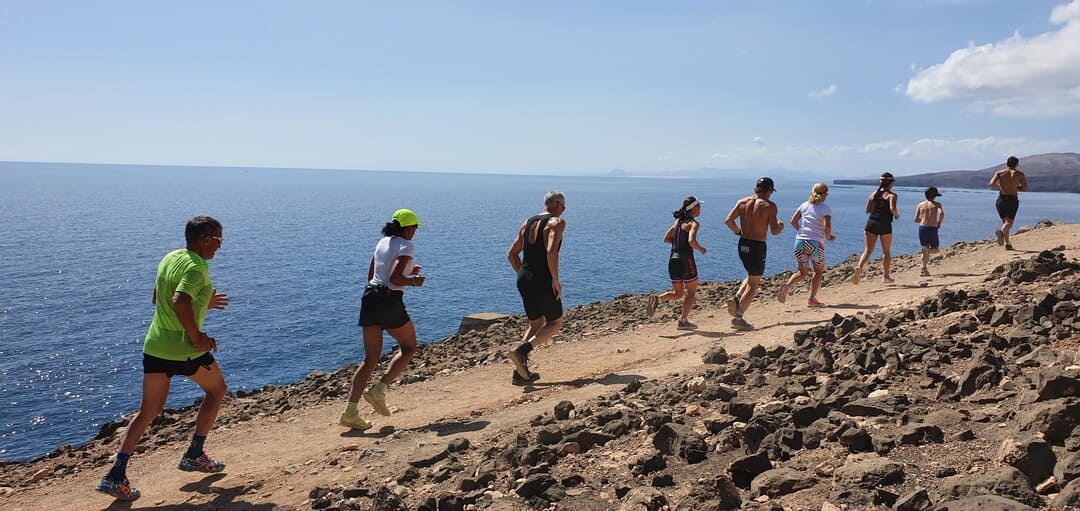 Do you need to contact us before deciding?
Do it using the form
By phone at +336 07 36 40 03 (Christophe)
Showroom Ekoï : +336 27 40 29 57