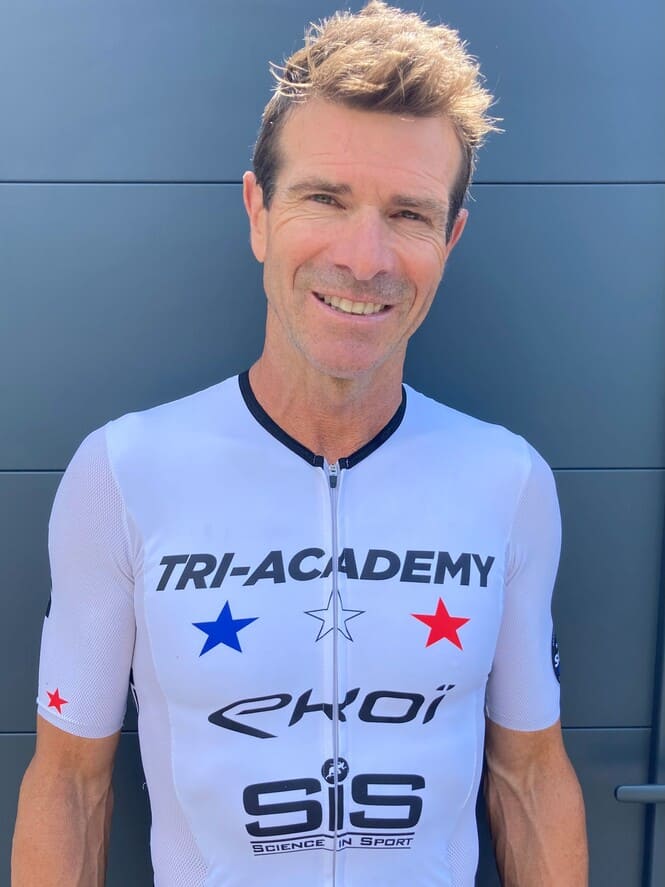 Accumulation of self-knowledge, effort management, preparation, recovery … After 35 years experience, including more than 20 combined with  a large daily workload and a lot of business travel, he makes the jump and leave a job, a company, a team, a product, which are dear to him.
He decided to get even closer to his passion, his family and to serve triathletes, novices and experienced, with his experience and expertise.
QUALIFICATIONS & EXPERIENCE
Triathlete since 1983
Professional triathlete from 1985 to 1990
IRONMAN 70.3 World Champion in 2014 in Canada (age group 50-54)
ITU Olympic Distance World Champion 2019 (Switzerland – Lausanne -GA 55-59 years old)
IM70.3 2019 World Champion (France – Nice-GA 55-59 years old)
IM70.3 2023 Vice world champion (Finland – Lahti-GA 55-59 years old)
Diplomas: IRONMAN coach certified ; BF5 Triathlon.
35 years of intensive sports practice in competition
35 years of experience in self management before, during and after the effort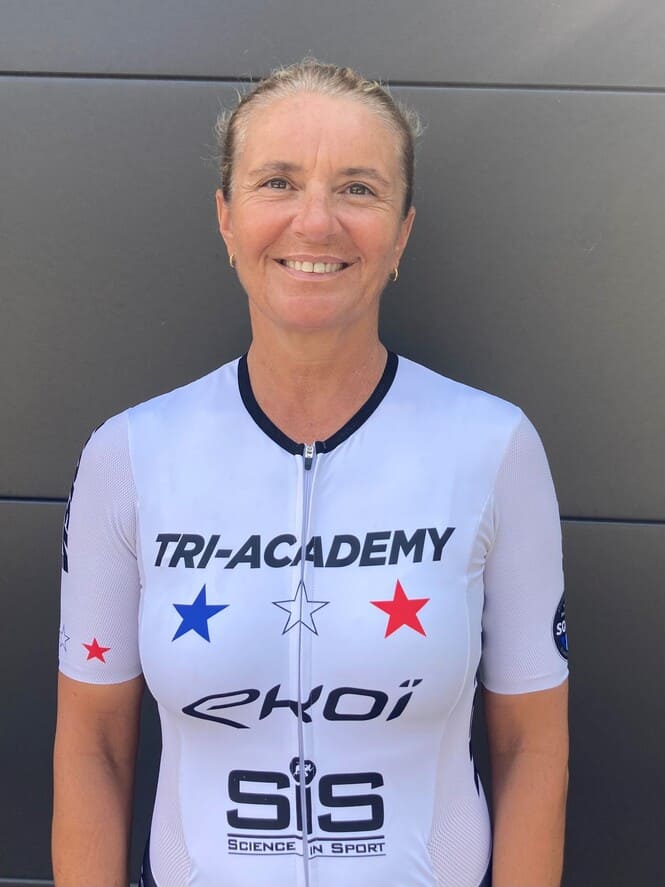 With Tri-Academy it is the opportunity to put its experience of competition and event management at the service of a large sporting public.
It is to communicate their common passion around essential values ​​such as Friendliness, Sharing, Expertise while keeping the notion of pleasure.
The infrastructure, the advanced equipment in an beautiful natural environment will make your Tri-Academy experience unforgettable.
QUALIFICATIONS & EXPERIENCE
President of the Carqueiranne Triathlon Club since 2008
Organizer of the youth and S triathlons of Carqueiranne for 10 years
25 years of triathlon practice
Diploma: BF5 Triathlon.
Finisher IRONMAN Hawaii in 2006
Participation in 4 IRONMAN and 10 IM 70.3 including World Championships in Australia in 2014 (in age group category)
9 participations at the Etape du Tour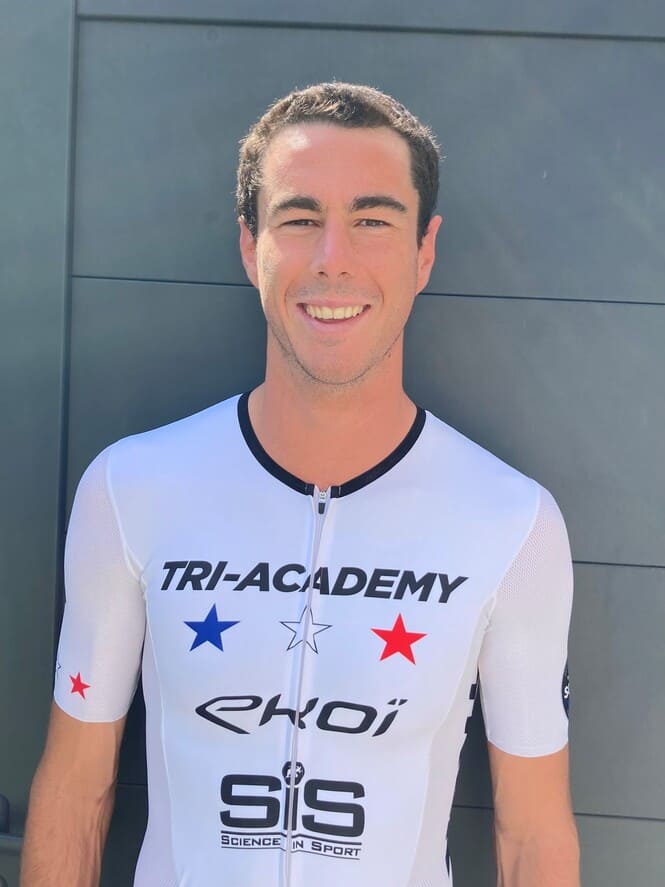 Qualifications & experience
High level swimming practice (10 years)
Personal qualification for world field IM 70.3 2022 in the USA Holder in a few months of a DEJEPS triathlon (state patent)
Coach of the TRI ACADEMY club (very heterogeneous level).
Specialty: Swimfitting (correction of the swimming technique via underwater video in order to improve the efficiency and performance of the swimmer in triathlon)
Satisfaction 2022 with 15 Club athletes qualified for the IM70.3 Worlds at the end of Oct. 2022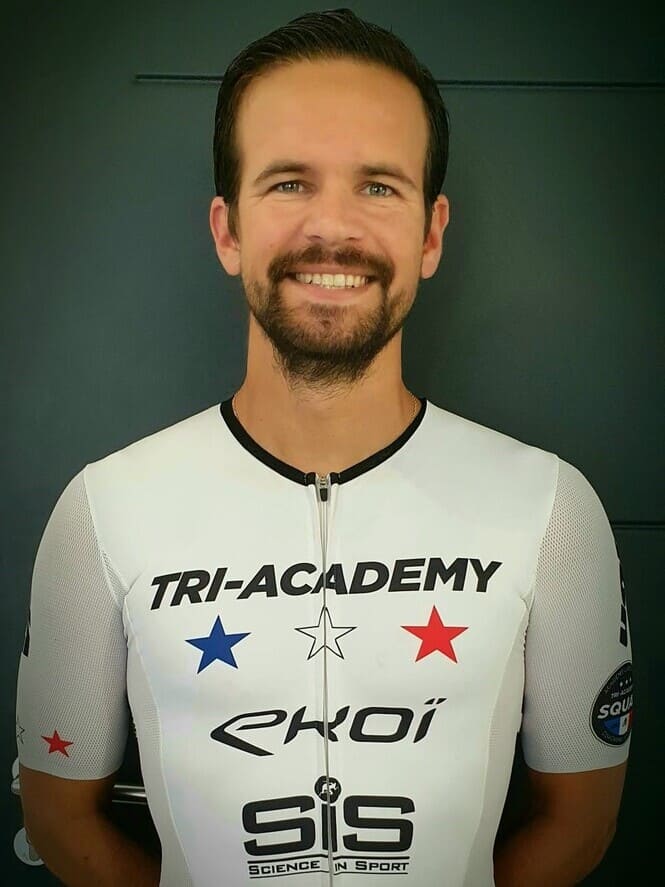 A new adventure begins. New adventure, new project, new team, new role. What remains unchanged is the passion that animates us and brings us together with Christophe and Thierry. A project I immediately joined knowing their triathlon philosophy and experience.
Qualifications & Experience
Winner LD of Cublize 2016 Winner Triathlon Saint Tropez 2016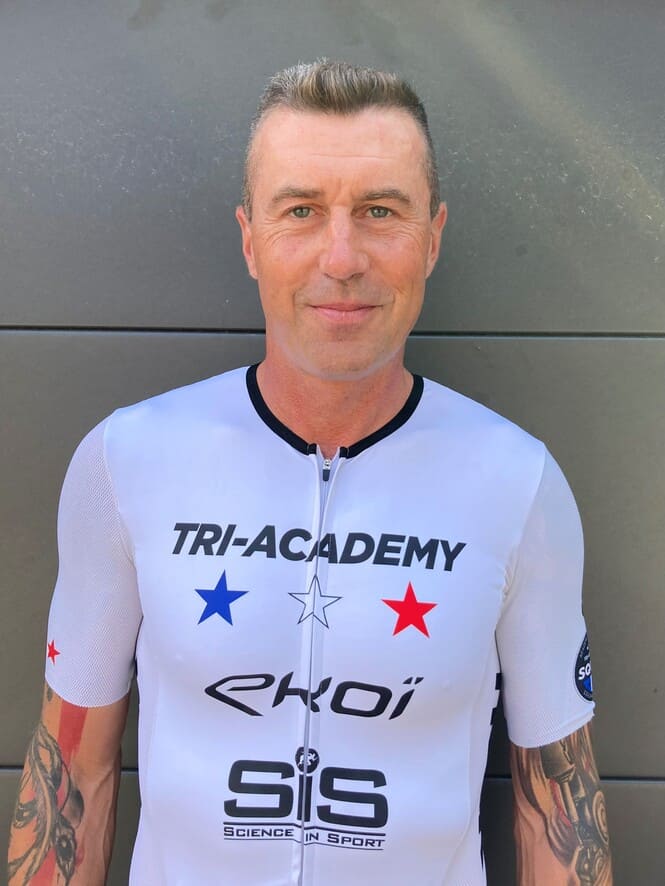 Passionate about sport and travel, I chose to take my early retirement and dedicate myself 100% to triathlon, share my passion, bring my experience and above all accompany athletes towards the immense happiness that the achievement of their goals.
QUALIFICATIONS & EXPERIENCE
Holder of a STAPS master's degree in performance optimization, triathlon specialty
Practice triathlon since 2005, "finisher" of 22 ironman and 60 ironman 70.3, 7 qualifications for the world championship on the 2 distances.
10 years of experience in coaching (my patient zero is still alive) with very different profiles whether in triathlon, running, foot, mountain biking from great beginner to athlete who is aiming for a precious slot.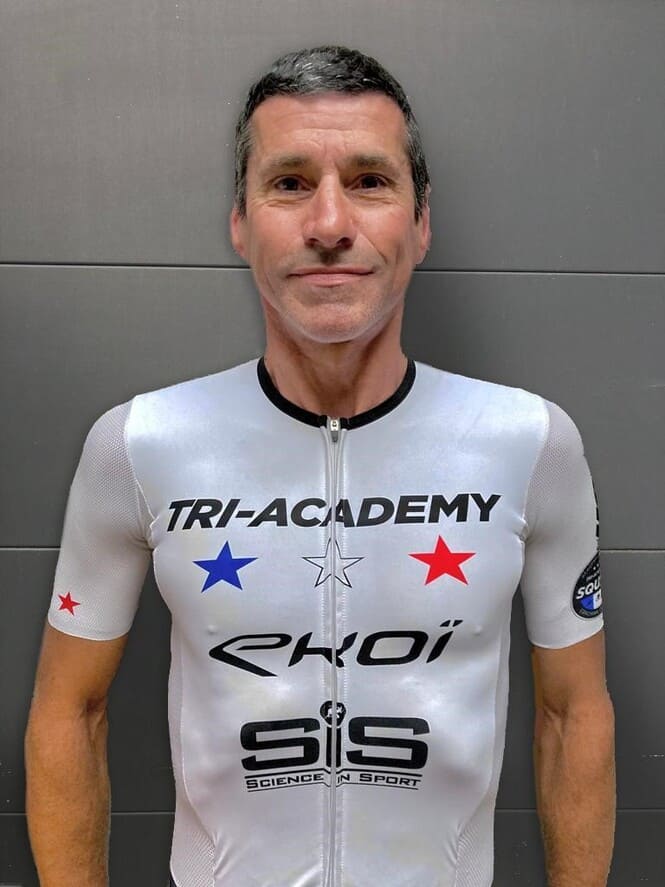 I joined Tri-Academy because of my passion for triathlon like them. It is a sport that requires so much investment in terms of training and the mind that their skills and their many experiences (in competition) can only be added values.
Their simple and detailed dialogues make Tri-Academy open to all levels. They will accompany you to achieve your goals with state-of-the-art equipment and on an excellent training ground.
Diplômes & Expérience
26 x Finisher of the Nice Triathlon LD
World Champion in age group in 1998 and 2000 IM 70.3
World Champion in age group in 2006
European Champion IM 70.3 in 2013.
Nathalie Simon
Ambassador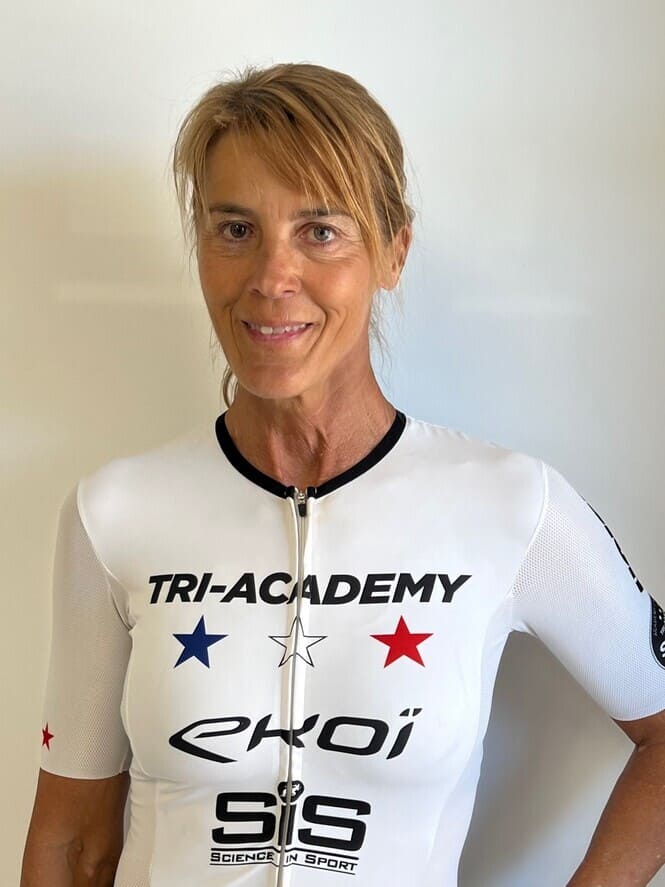 TV and radio host
Very happy to be an ambassador for the Tri-Academy.
When Christophe and Thierry proposed it to me, I said yes without hesitation! I have known them for a very long time and I appreciate their enthusiasm and passion for triathlon. They love and they know this demanding sport.
Their choice of setting up the Tri-Academy at Carqueiranne ended up seducing me. I know this magical place that saw me start windsurfing and I know it's a great playground for lovers of outdoor sports: bike paths that take you to the foot of the passes, Olympic pool discovered heated all year round, Mediterranean Sea, and opportunities to run on this superb salt road that borders the salt marshes. The top! "
Long live the Tri-Academy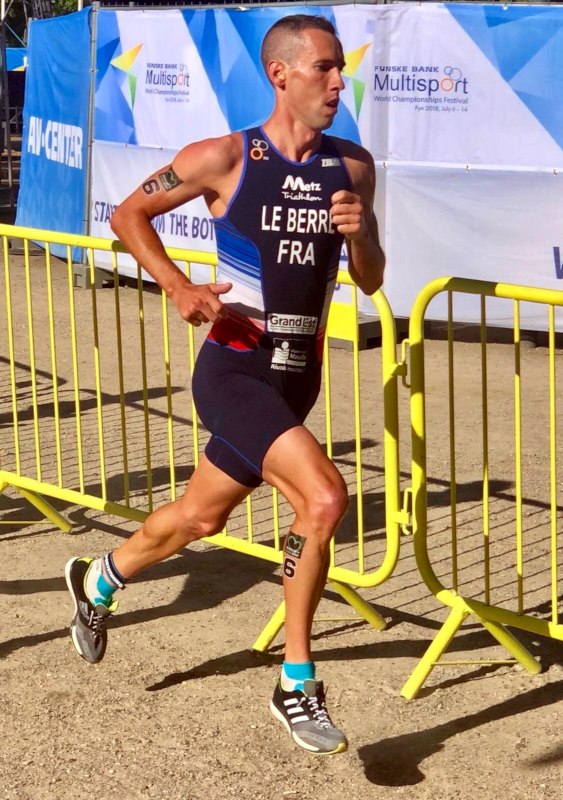 European Champion – Duathlon 2018
Vice World Champion – Duathlon 2018
Pro victory of the IM70.3 Vichy 2019
It is with great pleasure that I join the Tri-Academy team as ambassador!
I must say that the idea of ​​a triathlon camp in Carqueiranne really makes sense. Indeed, I train all year in the Var and it is for me a daily pleasure to practice the three sports in these beautiful landscapes.
The philosophy and values ​​conveyed by Christophe and Thierry are beautiful. Passionate, experienced in the field of triathlon, no doubt that the exchanges and the hours of training during the courses will be rich of lessons and very friendly.
Do you need to contact us before deciding?
Do it using the form
By phone at +336 07 36 40 03 (Christophe)
Showroom Ekoï : +336 27 40 29 57