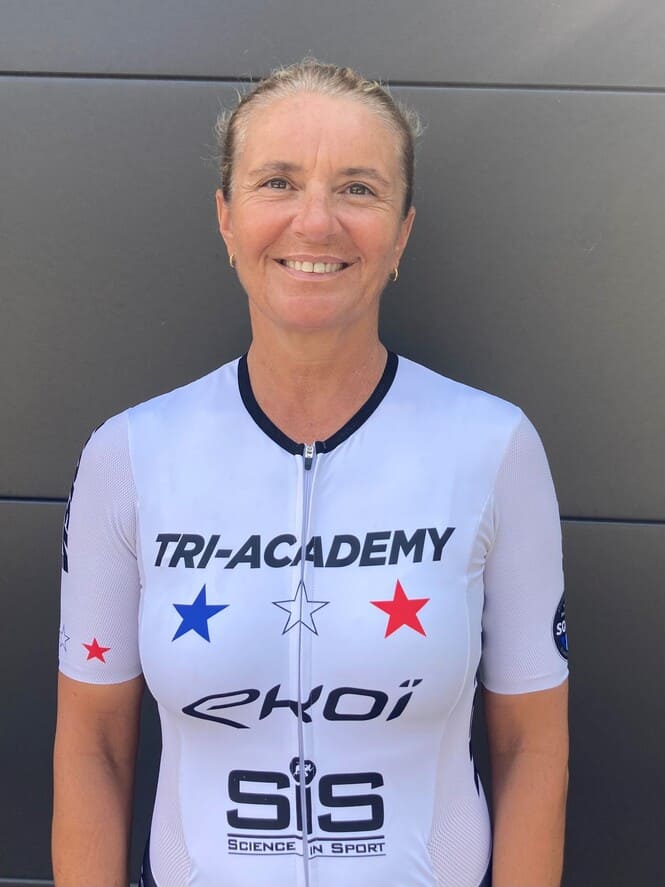 The beginnings
Born in a family of sportsmen with a cyclist father, Nathalie practiced sports and competition very early.
First skiing and then tennis, she discovered triathlon in 1986 thanks to her father who created his own club called "Spartakus" referring to the notion of superman at the time for those who practiced these 3 sports.
Already adept at cycling and running, she learned to swim at the age of 18.
It is thanks to this common passion that she met her husband, Christophe, and that they have been combining family life and sport for almost 30 years.
From practitioner to organizer
After having lived unforgettable experiences such as her participation with Christophe in the Ironman of Hawaii in 2006, she created a small triathlon club of 25 members in Carqueiranne in 2008, of which she is the President.
The Triathlon S of Carqueiranne and the triathlon young are also seeing the light of day and celebrated their 10th anniversary in 2018.
TRI-ACADEMY
TRI-ACADEMY is the opportunity to put its experience of competition and event management at the service of a large sporting public.
It is to communicate their common passion around essential values such as Conviviality, Sharing, Expertise while keeping the notion of pleasure.
The infrastructures, the state-of-the-art equipment in an exceptional natural environment will make your TRI-ACADEMY experience unforgettable.
Do you need to contact us before deciding?
Do it using the form
By phone at +336 07 36 40 03 (Christophe)
Showroom Ekoï : +336 27 40 29 57