Christophe Jouffret
Coach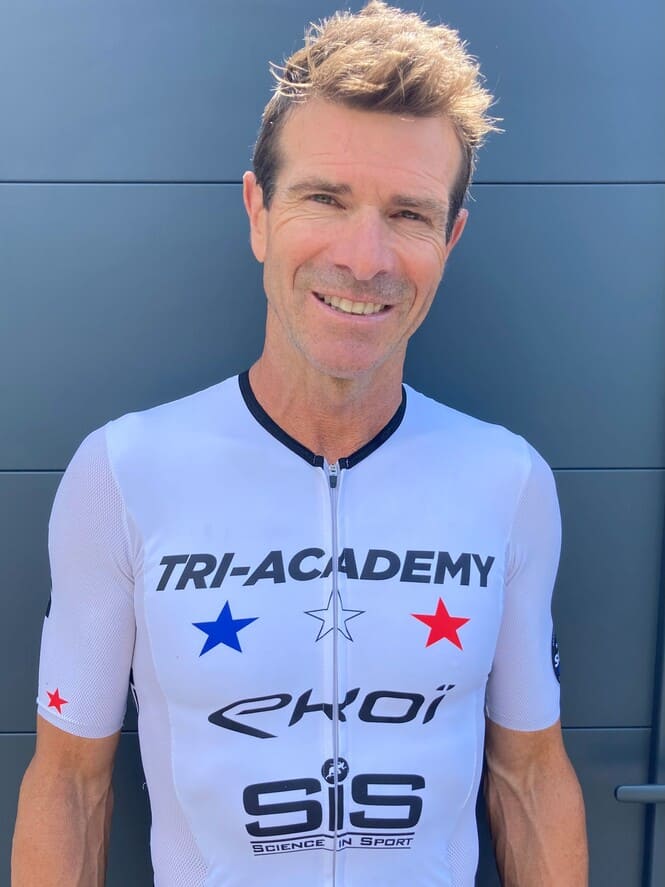 His career as a triathlete
Practicing the 3 sports at the age of 18, he discovered the images of the Triathlon of Nice 82 as well as the Ironman of Hawaii 1982.
It takes his guts and it becomes so obvious… Triathlon is his "leitmotiv".
He did his first triathlon in Hyères (Var 83) in June 1983 (800m swim, 50km bike, 21km run). After high school, he had only one goal: to become a pro and live his passion.
He was lucky enough to have parents who supported him; he devoted himself to his sport and in 1985, after 5 victories out of 5 races, he joined the GO SPORT team (1st Pro triathlon team) at the European level, with big names such as Yves Cordier. The dream becomes reality.
Unfortunately, poor self-knowledge, over-motivated to seek quantity and quality, he accumulates injuries.
He learns with time, manages his training better, works on stretching. During 6 years, he lives his passion daily, great races, great moments!
1989 – 2018
April 1989, while the season was promising, after having made good progress with his training companion in Nice (Yves Cordier), his season was brutally halted following a serious car accident.
On the way back from a swimming training session, a careless mistake punishes him: smooth tires, rainy weather, the car wraps around a tree. After several months of hospitalization, he became aware that he had to prepare his future differently. After several months of hospitalization, he realized that he had to prepare his future differently. With a high level status in Triathlon, he joined a 3-year DUT in Marketing Techniques in order to continue his training. And while the surgeon gave very negative prognoses on the resumption of running, he resumed competitive triathlon in 1990. With a diploma in hand, he started a commercial career in the bicycle industry and later held managerial and executive positions. During all these years, triathlon, which he shares with his family, his wife, his brother and his father, remains an essential part of his life. …. Sharing also means taking part in exotic triathlons with his friends to combine travel, sporting challenges and vacations. Nice consecration with participations in a dozen IM, including twice Hawaii, and
in 2014 a title in 50-54 years on the world of 70.3 IM in Canada
at Mont Tremblant and
a second place in 2015 in Austria at Zell Am See.
. The passion continues.
TRI-ACADEMY
After 35 years of practice, including more than 20 years of having to combine a heavy daily workload and a lot of professional travel, he took the plunge and left a job, a company, a team, a product, which were dear to him. He decided to get even closer to his passion, his family and to put his experience and expertise at the service of triathletes, both novice and experienced. With the very complementary skills of his friend and club mate Thierry, a new adventure was born. Sharing their passion around strong values such as Conviviality, Sharing, Expertise and Pleasure is the main objective of
TRI-ACADEMY
. An unparalleled training infrastructure, beautiful cycling routes and state-of-the-art equipment will make the
TRI-ACADEMY
experience unforgettable for the triathletes.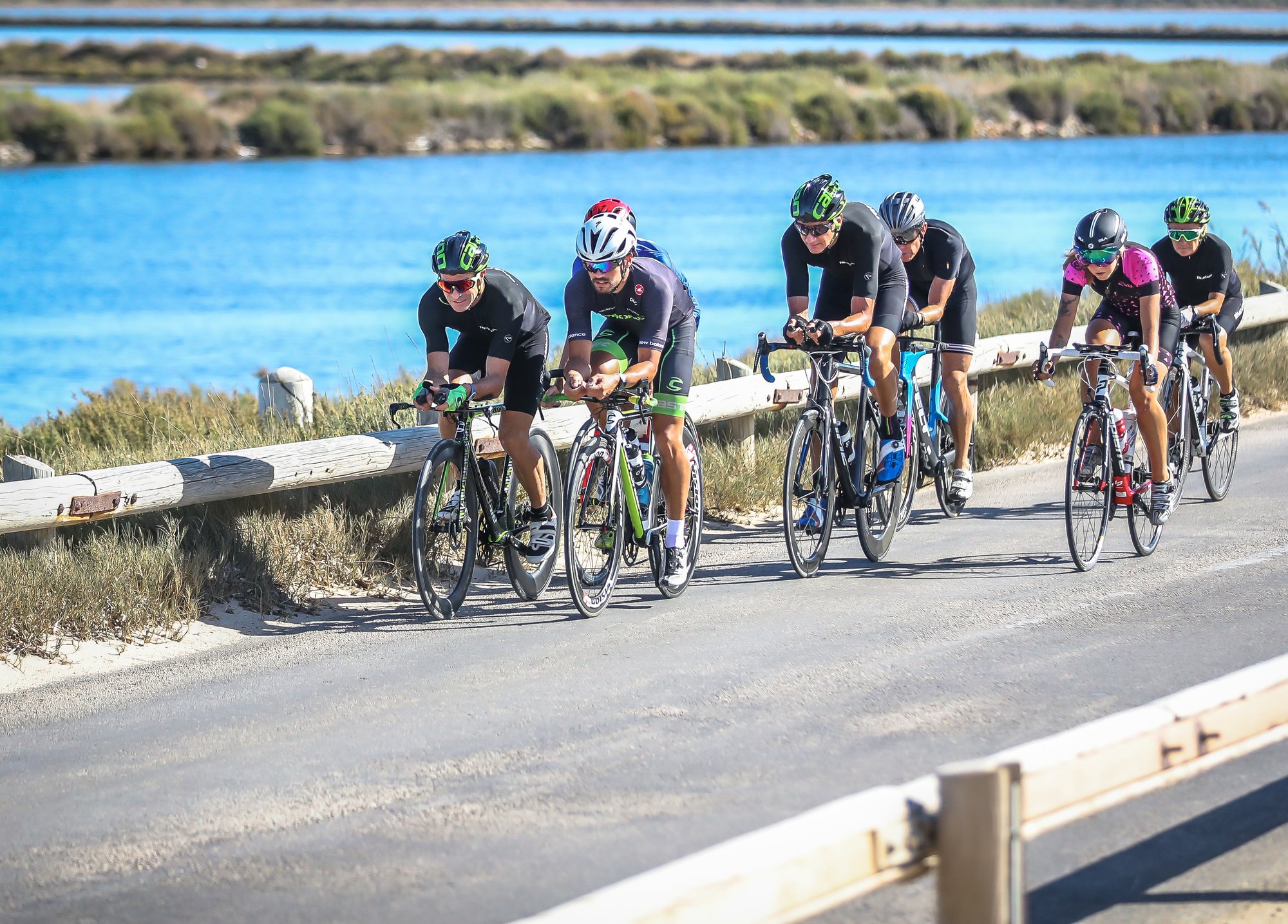 Do you need to contact us before deciding?
Do it using the form
By phone at +336 07 36 40 03 (Christophe)
Showroom Ekoï : +336 27 40 29 57